Recovery Lounge Facilities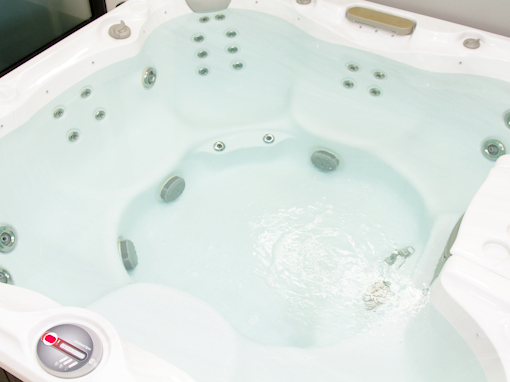 ---
Sundance 7 Seater Therapeutic Hot Spa
Our hydrotherapy spa provides the relaxation and nourishing rejuvenation that the human body craves and immensely benefits from. Use this spa to warm up after a cold water recovery session or purely to relax and unwind after a busy days training.
---
Cyrotherapy Pool
Our purpose built ice bath can be set as low as 5 degrees however the latest reasearch suggests that a temperature closer to 15 degrees will allow athletes to submerge themselves below shoulders for between 5- 10 minutes. If this is too hard to handle a contrast of hot and cold for shorter periods will ensure this important part of recovery is not missed.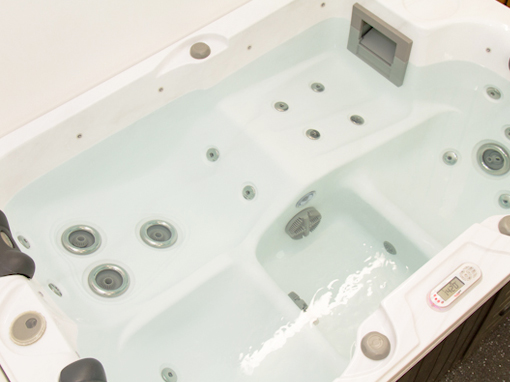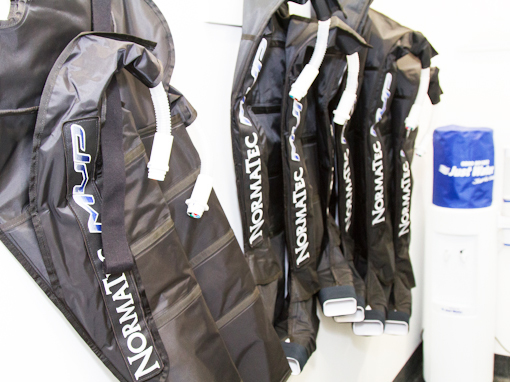 ---
Normatec MVP Compression Boots & Arm Sleeves
The Lounge is equipped with three Normatec Pro Recovery Systems. These inflating boots & arm sleeves offer individual customizable programmability & premium performance recovery . The Normatec Recovery gear uses Sequential Pulse Technology based on normal physiology, & it synergistically combines three distinctive massage techniques to speed the body's normal recovery process. Enjoy a full leg or arm recovery flush or set a targerted zone to focus on particlar probem areas. We also carry one pair of the Recovery Pump Compression boots offering full leg recovery flush & can be used on a drop in basis.
---
Drink Station with Communal Area
Enjoy a complimentary hot or cold drink while in the Recovery Lounge facility. Read a magazine, catch up on email, or socialize with other like minded athletes.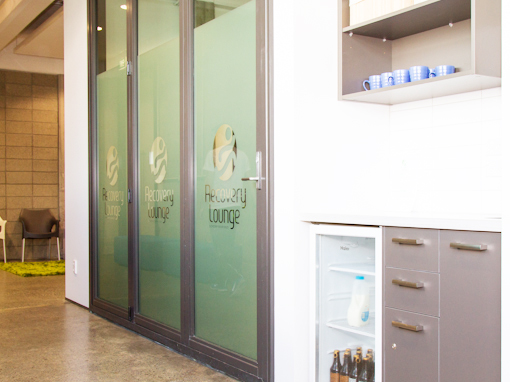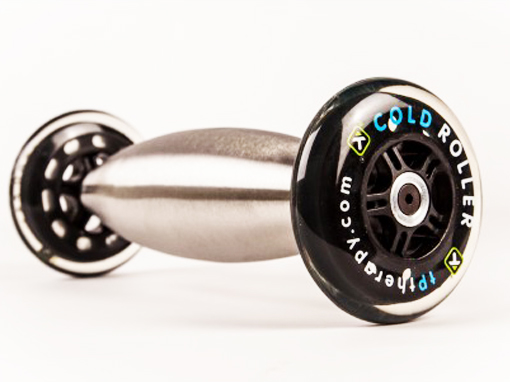 ---
Cold Rollers
Athlete Recovery Lounge has 4 x Cold Rollers available to all members.
Myofascial Release and Cold Compression
• Best, most effective recovery process
• Targets only muscles with cold compression maximizing recovery
• Speeds recovery and results
• Reduces rolling time with greatest rate of retur
---
Additional Onsite Services
WI FI is available to be used in the communal area or while completing a recovery session on our 4 recliner leather entertainment suite. The lounge also includes a 32 inch flat screen TV, bag storage, changing room and use of Grid foam roller, 6 yoga mats and massage sticks. Onsite toilets and shower are also available.
SportsLab Physio & Massage also available by appointment.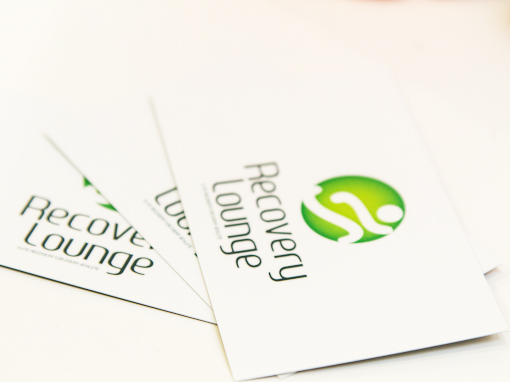 Signup Today For Instant Access
Join today and get access to all these great facilities, plus expert one on one recovery programme planning.
Join Today